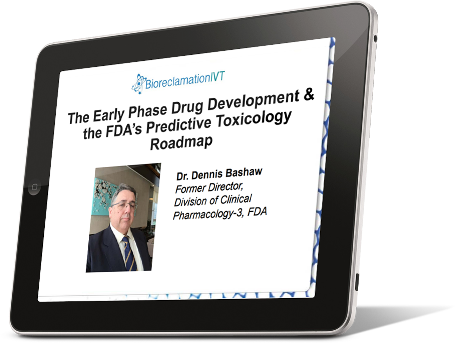 Hear Dr. Dennis Bashaw, Former Director, Division of Clinical Pharmacology-3, FDA, give his expert opinion on the FDA's Predictive Toxicology Roadmap.
Published in December 2017, the Roadmap provides a six-point outline for predictive toxicology. It is designed to spur joint action between the FDA, industry, and academicians to develop better tools and encourage their use.
You'll learn about:
Current trends in toxicity and safety evaluation
State-of-the-art methods to predict toxicity risk
Case studies illustrating the need for better screening of compounds prior to initiating clinical studies
Fill out the form to download the webinar recording and slides.