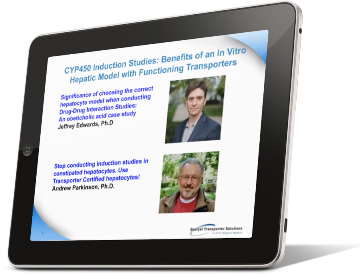 Drs. Jeffrey Edwards (Intercept Pharmaceuticals) and Andrew Parkinson (XPD Consulting) discuss CYP450 induction studies in a sandwich culture human hepatocyte model using Transporter Certified hepatocytes.
Hear Dr. Edwards and Dr. Parkison describe how the model was used to predict induction potential of obeticholic acid (Ocaliva).
Fill out the form to download the webinar recording.