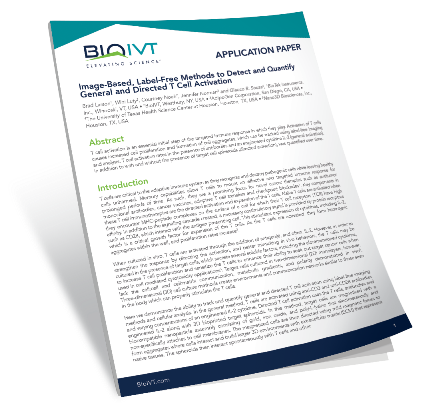 T cell activation is essential to the initiation of a targeted immune response. In this application paper, T cell activation rates were quantified over time using Biotek's BioSpa 8 and Cytation 5.
T cell activation was measured through cell proliferation and aggregation
Activation rates were measured in the presence of antibodies and an engineered IL-2 cytokine
Co-culture with target cell spheroids mounted an exaggerated and directed immune response
Learn more by downloading our Image-Based, Label-Free Methods to Detect and Quantify General and Directed T Cell Activation application paper today!