Hear Dr. Liliana Mancio Silva, Research Associate, INSERM, discuss the use of various nucleic acid delivery systems in multi-patterned co-cultures (HEPATOPAC).


Robust long-lasting gene silencing via siRNA molecules

siRNA-mediated modification of hepatocyte drug metabolism

Assessment of hepatic-targeted nucleic acid therapies
SPEAKER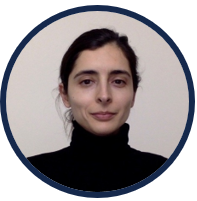 Liliana Mancio Silva, Pharm.D., Ph.D.
Research Associate
INSERM
Liliana Mancio Silva, Ph.D., is a Research Associate at the French National Institute of Health and Medical Research (INSERM). Previously, Liliana was a Research Scientist at Massachusetts Institute of Technology (MIT) in the laboratory led by Prof. Sangeeta Bhatia, where she worked on nucleic acid delivery systems to target hepatocytes and impact human liver genetic and infectious diseases. Dr. Mancio Silva earned a pharmaceutical degree from the University of Porto (Portugal), and a Ph.D. in molecular parasitology from work performed at Institut Pasteur (France).