Selecting a provider of human biological specimens (HBS) can be daunting. Obtaining high-quality biospecimens from a provider who is an expert in regulatory and industry requirements is essential for success.
Download the guide for the 12 questions and additional insight when evaluating specimen providers: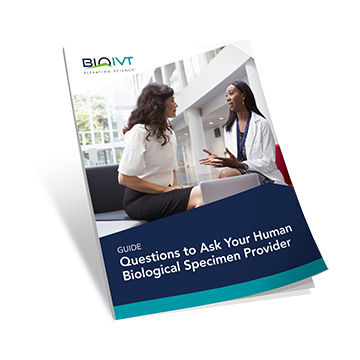 Does the HBS provider have the expertise and resources required to meet all the necessary regulatory and quality requirements?
Is the provider able to provide supporting regulatory documents such as blinded consents and IRB approvals?
Does the HBS Provider have procedures in place to deliver consistent, quality products?
And more!

Complete the form to download today.