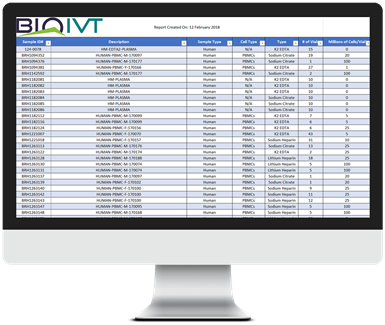 Utilization of our immune cell products can yield a faster time-to-market as less time will be spent on sample preparation. With our rigorous QC testing, we ensure you obtain reproducible results and eliminate upstream variability.
Ready-to-use cells with guaranteed concentration & purity

Additional characterization available, including HLA typing

Variety of animal cell types as well as lots from normal, human and disease state donors available
We now offer over 50 cell products in our ready-to-ship inventory, guaranteeing you get the cells you want, when you want them.