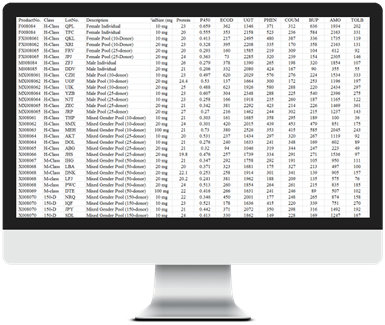 BioIVT manufactures a wide variety of options when it comes to animal microsomes and S9. Our standard product offering includes microsomes prepared from fresh animal liver tissue. However, we offer intestine microsomes as standard catalog items for some animal species.
Ready-to-use vials with protein concentrations of 20 mg/mL
Extensive enzyme characterization
Variety of animal species
Our large inventory is ready-to-ship at your convenience.