Driving Drug Discovery with Long-Term HEPATOPAC Cultures
Friday, June 7, 2019, 10:30 am – 2:00 pm


We invite you to join us at our complimentary event showcasing the latest applications for HEPATOPAC® cultures. Learn how they can support the investigation of the ADME-Tox profiles of drug candidates and assess efficacy of new drugs in their lead selection programs.
Attend the event and you will learn:
How HEPATOPAC Technology is used in R&D programs

Ideas that you can use in your research

Ways we can support your ADME-Tox research programs
Click the agenda tab to learn more about the speakers and presentations.
Keynote Speaker

Functionally Stable Human Liver Co-cultures for Drug Development
Speaker: Salman Khetani, Ph.D., Associate Professor, University of Illinois-Chicago
Since drug-induced liver injury (DILI) remains a leading cause of drug attrition, assessment of DILI risk during preclinical drug development is of critical importance; however, animal models do not fully suffice for such assessment due to differences in drug metabolism pathways across species. In contrast, in vitro models of the human liver in high-throughput screening formats can be used to mitigate DILI risk for thousands of compounds in the early stages of drug development. Engineered co-cultures of primary human hepatocytes and non-parenchymal cells can be used to increase the sensitivity for DILI detection over conventional 2D mono-cultures and determine the role of liver non-parenchymal cells in modulating DILI. Furthermore, the use of engineered liver co-cultures for mimicking key aspects of human liver diseases, such as fibrosis, will be showcased towards investigating crosstalk with DILI. In conclusion, engineered human liver co-cultures can help reduce drug attrition and instances of clinical DILI in patients.

Afternoon Presentations

In Vitro Tools to support FDA submissions
Speaker: Ron Laethem, Ph.D., Lead, ADME-Tox Services, BioIVT
In vitro drug-drug interaction (DDI) studies for FDA regulatory filings are described in the most recent FDA in vitro DDI Guidance (October 2017). The Guidance provides adequate direction on how the in vitro studies should be conducted; but it is vague on what to do when your compound doesn't behave as expected. We'll discuss the general framework of the Guidance for typical in vitro DDI studies, issues that may arise in a drug development program, and novel methods and tools, such as HEPATOPAC Cultures, that can help solve problems that are outside of the scope of the Guidance.

siRNA transfection and gene silencing in the micro-patterned hepatocyte co-culture system (HEPATOPAC)
Speaker: Scott Heyward, Director R & D, Scientific Affairs, BioIVT
The HEPATOPAC® model, an in vitro bioengineered co-culture of primary hepatocytes and fibroblasts, has demonstrated invaluable utility for liver-based safety, metabolism, and efficacy evaluation for small molecule drug candidates, due to its longevity and close resemblance to the in vivo liver. A method to specifically deliver small-interfering RNAs (siRNA) into the hepatocytes in the HEPATOPAC co-cultures, by using a commercially available, non-liposomal transfection reagent that targets hepatocytes (PromoFectin-Hepatocyte) has been determined. Upon the transfection of a fluorescent control siRNA, fluorescent signal was detected mainly in the hepatocyte islands, but not in the surrounding stromal cells. When siRNA targeting a cytochrome P450 enzyme was transfected in HEPATOPAC cultures, a time-dependent reduction in the CYP activity following transfection was observed. The results provide a proof of concept that HEPATOPAC platform is amenable to hepatocyte-specific siRNA transfection and siRNA-mediated gene knockdown, which can be useful in elucidating the hepatocellular mechanisms in various research areas, aiding in reaction phenotyping assessment, as well as in vitro safety and efficacy studies for novel RNA therapeutics.
Salman Khetani, Ph.D., Associate Professor, University of Illinois-Chicago
Dr. Salman Khetani received his dual BS degrees in electrical engineering and biomedical engineering from Marquette University, and MS and PhD degrees in bioengineering from University of California at San Diego (UCSD). He was a Jacobs fellow and National Science Foundation graduate fellow at UCSD. After postdoctoral research at MIT in the laboratory of Professor Sangeeta Bhatia, Dr. Khetani co-founded and directed research at Hepregen Corporation to commercialize his bioengineered liver inventions for pharmaceutical drug development, today known as HEPATOPAC®, manufactured and distributed by BioIVT. In 2011, Dr. Khetani returned to academia, first to Colorado State University and then in 2015 as associate professor of Bioengineering at the University of Illinois at Chicago, where his 'Microfabricated Tissue Models' laboratory designs and implements novel engineered tissues for drug screening, investigations of human diseases, and regenerative medicine. Dr. Khetani's 48+ publications in journals such as Hepatology, Nature Biotechnology, and PNAS have been cited more than 3500 times with an h-index of 25. Lastly, Dr. Khetani's research has been funded over the last 10 years via ~$4.5M in grants from the NIH, NSF, DOD, FDA, and the NSF CAREER award.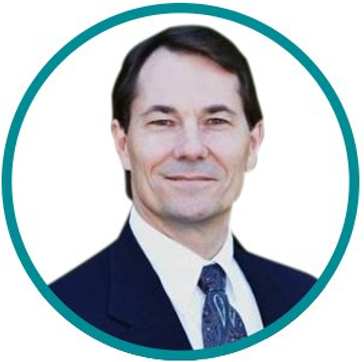 Ron Laethem, Ph.D., Lead, ADME-Tox Services, BioIVT
Dr. Laethem leads the in vitro hepatic research services group at BioIVT and has over 20 years' experience in ADME-tox research. Prior to joining BioIVT, he led the QPS Hepatic Biosciences site in North Carolina where he had overall responsibility for all in vitro research. Additionally, Ron's career experience includes BD Technologies where he improved in vitro ADME tools, and he was a founder of HepatoTech, Inc., a company that was acquired by CellzDirect. He began his career at GSK developing and implementing new in vitro ADME tools and serving on project teams contributing to CYP induction and inhibition issues with lead and candidate compounds.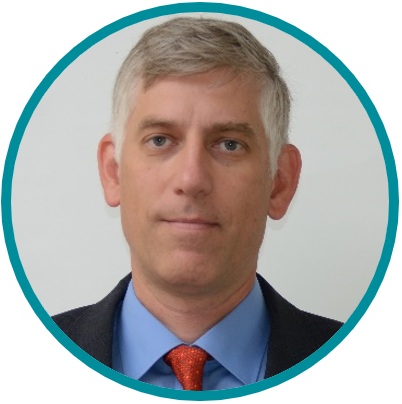 Scott Heyward, Director R & D, Scientific Affairs, BioIVT
Scott Heyward is the Director of Research and Development at BioIVT for hepatic products in our ADME-Tox division. His focus is on both new product development as well as support of application development for our existing products. He provides support to customers who need help developing new model systems or resolving an issue with established applications. Prior to joining BioIVT Scott worked in a number of academic institutions in a diverse set of biological areas spanning developmental biology, gene therapy, and virology, with a focus on hepatotropic viruses. He continues to work across diverse functions, incorporating pharmacogenomics, liver non-parenchymal biology and long term hepatocyte culture systems into predictive ADME-Tox models.
AC Hotel by Marriott
San Francisco Airport / Oyster Point Waterfront
1333 Veterans Blvd,
South San Francisco, CA 94080